Activities
We try to organize as many fun things as possible within the possibilities. Whiskey tastings, acoustic jam sessions and of course fun parties. Togheter with the Music Academy The Hague and Willemsvaart you can board for a musical trip to Paradise. Also there is usually a bunker exhibition to visit.
Follow us on FB for all activities.
2023
22 juli : Chef guest: Pasta by Sandro Bruti @ Bootjesfeest
7 – 30 juli: Kazemat: Achterban & Worm
June 18: Opening Bunkerexpositie#49 : 'Sleep gunk' by Jojo Knowles ( until June 25 )
May 31: Opening Bunkerexpositie#48 : KANENAS by Mirka Ni-Ak (until June 10) . Storyteller Terra Norihiro Terazawa. Bosz de Kler plays accordeon.
April 27 2023 : 4pm Official opening of the season & opening bunkerexpositie #47: Filippo Maria Ciriani, Daniël Siegersma, Sophie Allerding, Yusuf Zucchero, and Rudi van Delden
Previous events: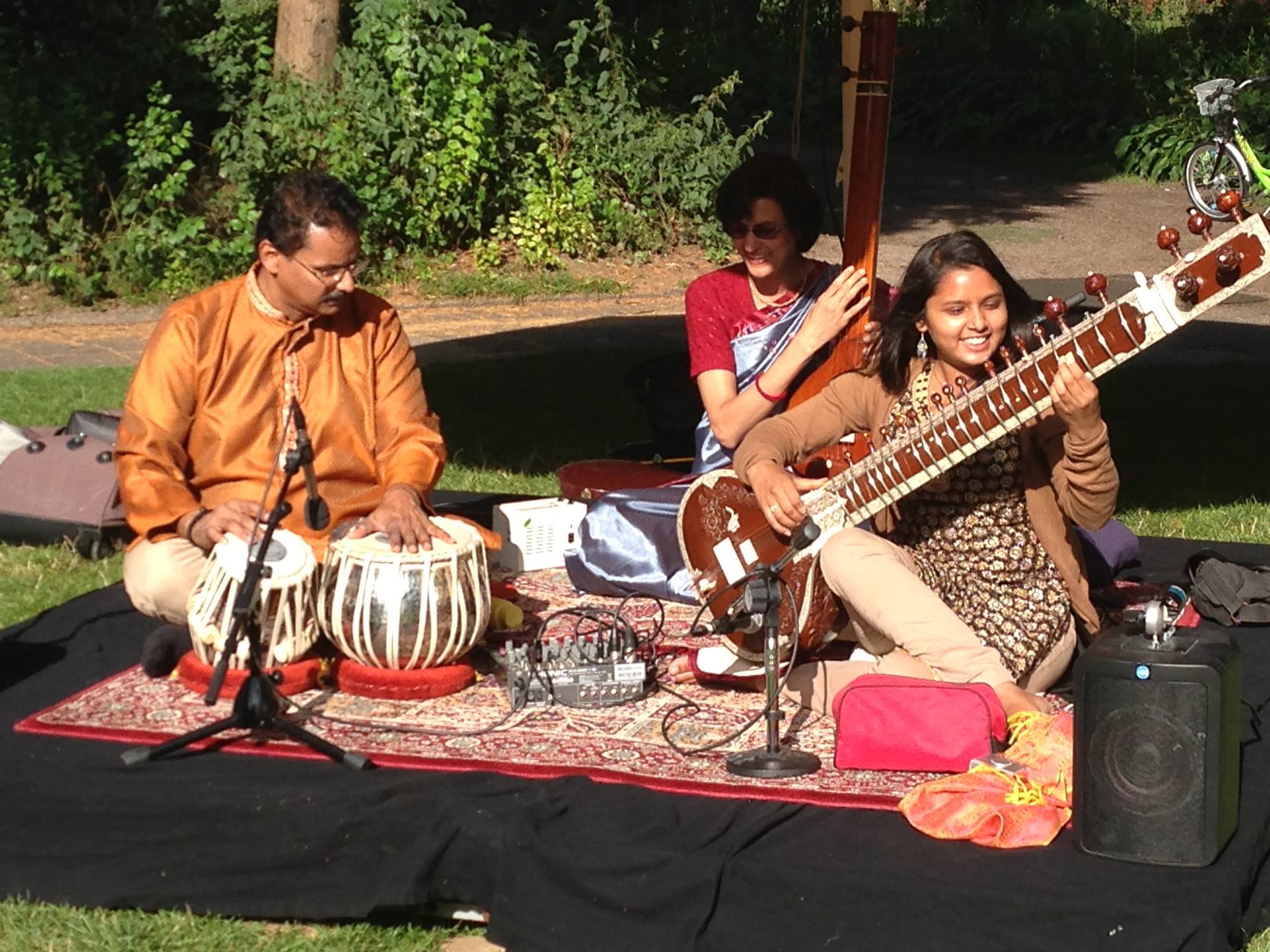 2022
WK rowing, Dramtune, Wednesday Drink, Bunkerexhibition #47 The shadow has two faces – Custom Ode, Bootjesparty with Tabass-co, Bunkerexpositie #46 Countercurrents. Dramtune, Bunkerday, Bunkerexhibition #45 Floris Meijer. Maarten Keus opens the expo with a live performance, festive opening of the season and the first bunkerexhibition of 2022
2021
Bunkerexhibition #44 The Nazit – Marion van Hoogen , Dramtune,: Boats Lawn Festival, Bunkerexhibition #43 Gallery de Thorigny, Paradise cruises during the Parade in collaboration with the Willemsvaart and Music Academy The Hague, Paradise cruises during the Parade in collaboration with the Willemsvaart and Music Academy The Hague, Scroll Radio, Bunkerexposition #42 Liselot Reuben, Dramtune & Pasta by Sandro Bruti, Beguapa flowerworkshop, Chris is cooking!, Bunkerexhibition #40 Annet Wanders, Bunkersale: A flea market with stuff from the bunker, Nien Pilates, Flamenco dance yoga van Saray, Hula Hoop with Nathalie.
2020
Dramtune dinner & whiskey tasting by Sandro Bruti with The Soulslammer by DJ collective Tabass-co, Tami Krausz concert, Femke Japing concert, food by Lady Turkey.
Bunker Exhibition #39 Jeroen Nooter VIEW TO THE ROOM, light art, analog photos/slides on frames
2019
Bunker exhibition #38, Daniel Maalman with a lecture by art historian Michael van Hoogenhuyzeand performances by Biba Beusker, Gökay Atabek, Tony Guarino from 21.00 PARTY
Bunker exhibition #37, Kacper Ziemianin, with performance by Dewi de Vree;
more: Patrick Buyze, the best chef in The Hague, lunch and dinner. 'Come as Midas' BOATS PARTY,
outside: The Soulslammer/ Tigra T/ Wardtini from the Hood/ Dushi Sanka. From 00:00 also Techno in bunker by cousin of friend Midas, Quatorze Juillet en La Haye, Claudine et Edith diner, cuisine francaise, Dramtune, Pasta Sandro Bruti, live La Tresca & Dushi Sanka , May 11, 11 years Tabass-co, & Dramtune
Bunker 2019 curated by Dewi de Vree
2018
Bunker exhibition #36, Hilke Walraven & our choice KABK graduate 2018, Brigitte Louter , opening by Burger Service
Bunkerexhibition #35, Emily Huurdeman , opening by Marc Alberto< br>Video program, Anita Horvàth, Joyce Overheul en Nuni Weisz,
Bunker exhibition #34, Luuk Schröder
more: Bunkerdag, Dramtune – Noam Bar, Season opening by Femke Japing the best singer songwriter of NL!, Rise and Shine from Sara Nuytemans, Bunkermovienight, Hertog Jan, Catherine Mooreland, ea & prom with Tabass-co,
Bunker 2018 curated by Dalida Georgiou-Achmet & Barend Blom
2017
Bunker exhibition #33, our choice KABK graduate 2017, Jan Kees van Kampen
Pop-Up Cinema
Pop-Up Cinema, The Hague – 2nd short film program in Bunker: Zeeschijn by Marlies van der Wel, 12 minutes/ Parade by Digna van der Put, 4.30 min/ Droefgeest by Angelo Raaijmakers, 12 min/ Wind by Robert Löbel, 3.50 min/ Butterlamp by Hu Wei, 15 min/ What Else? van Jelle van Meerendonk, 6.02 min/ I am under construction by Enya Larmit, 5 min/ Edmond by Nina Gantz, 10 min
Bunkerexhibition #32, Krista van der Wilk
Pop-Up Cinema, The Hague – 1st short film program in Bunker
Bunkerexhibition #31, Adriaan Luteijn
more: Vinyasa yoga with Jaimy, Eastern Brunch, Calligraphy workshop, King's Day season opening, Bunker Day, musicians Saturdays / during openings ao Tweespalt, Lubna, Ms Florentine, Marcio Philomena, Rebecca Ruiz Hoyo & Dramtune whiskey tasting and music night.
Bunker 2017 curated by Hannah Hagen, mmv Gaby Brinkman
2016
Bunker exhibition #30, our choice KABK graduate 2016: Dinu Comendant
Bunker Exhibition #29, Nicky Assmann and Joris Strijbos
Bunker Exhibition #28, Panagiotis Tomaras
Bunker exhibition #27, Merijn Koelink< /a>
continue: The Hague Canal Splendor, Dramtune whiskey tasting and music nights, Kees Kingsize, The JFK's & The Fantasy Orchestra with Mary van Gaalen Lichtveld
Bunker 2016 curated by Hannah Hagen, mmv Gaby Brinkman
2015
Bunker exhibition #26, The Dawn Chorus by Nishiko & Marieke van't Zet
Bunker exhibition #25 in collaboration with Maris College/Technasium, 'The Ferry Project', a Willy Wortel dinner & Kraft durch Klang by Geert-Jan Hobijn and Radboud Mens – Staalplaat Soundsystem.
more : Dramtune whiskey tasting and music night, Bootjesfeest inc. Tabass-co , TUPPERWARE party by consultant Martijn Buis and host: Marja van Katendrecht , Bunkerdag with Bunker Window by Juan Manuel Giraldo, Opening season with Julie Scott , Tarts, cakes and pies & LISTEN MORE , with breakfast.
2014
Bunker Exhibition #24, Evelina Domnitsch & Dmitry Gelfland, Implosion Chamber
Film screening: Marsa Abu Galawa/ FISHING DISCO by Gerard Holthuis< br>Bunker exhibition #23, Topp & Dubio 'This must be 2019'
Bunker exhibition #22, KUNU NINI SASA? Swahili for WHAT DOES THERE STATE? About incomprehensible language around artworks with 5 short films by Maureen Prins, Marieke van der Lippe, Mink Pentecost, Farah Rahman ,Rayke Verhoeven and interactive website 500 letters by Jasper Rigole
further: Sonology student workshop, Natasja party with ao Tabass-co & Dramtune
2013
Juan Manuel Giraldo, a window to the Rosarium | Iris Dijke, edited photos to music by Kees Tazelaar
Lobke Burgers, light and dark/ sense and nonsense in moving experiments
Marian Smit, moving image, lamps and paintings, music: constellations by Dorien Meijsing
further: Indian Film Festival The Hague | Solar Cinema, www.dramtune.com| www.tabass-co.nl| Dobbe and the Dragon, DJ Basura| Fietzerria, Shireen, Noa| stage group Hans: The Chairs of Ionesco, Nicky Konings, ceramics
2012
David Galjaard, photographer, booklaunch Concresco, about the 750,000 bunkers above ground in Albania.
Werc, 3D animations on moving objects.
War of the Worlds, in set, radio play – Orson Welles from 1938
continued: Festival Classique, Father's Day concert and brunch in collaboration with Willemsvaart , Film screening La Dolce Vita – Federico Fellini & Morgan, A Suitable Case for Treatment – Karel Reisz
2011
Bunker Exhibition #16, Everybody van Bert Haanstra, 1964, documentary, The Office of JJ Voskuil, 1996, a fragment read aloud and Oh Oh Cherso, 2010, episode 4 of the television series, in one program.
2010
Bunker 2010 curated by Galerie West, see also: www.galeriewest.nl/bunker
Harold de Bree and Marcel van Eeden, September
Marielle Buitendijk, August
Ward Denys (BE) and Denis Isaia (IT), July
Lotte Geeven, PATTERN OF POWER, June
Berndnaut Smilde (BE), May
Bunker Exhibition #24, Evelina Domnitsch & Dmitry Gelfland, Implosion Chamber
Film screening: Marsa Abu Galawa/ FISHING DISCO by Gerard Holthuis< br>Bunker exhibition #23, Topp & Dubio 'This must be 2019'
Bunker exhibition #22, KUNU NINI SASA? Swahili for WHAT DOES THERE STATE? About incomprehensible language around artworks with 5 short films by Maureen Prins, Marieke van der Lippe, Mink Pentecost, Farah Rahman ,Rayke Verhoeven and interactive website 500 letters by Jasper Rigole
further: Sonology student workshop, Natasja party with ao Tabass-co & Dramtune
2009 WILD GROWTH by Marieke van Diepen and Annelinde de Jong
2008 I FOR ISOLATION # 2 by Sara Nuytemans
2007 SENCING SPACE by Pascale De Backere
2006 ANTICHAMBRE by David Flipse and Andries Micke
2005 LIEBLING by Peter Kho Sien Khie and work by Ari Versluys and Anne Karin ten Bosch
2004 Laser installation ; from Raymond Deirkauf, videos by Isis Vrasdonk and photos from Iris Dijke< /a>
2003 ATLANTIC LIGHT WALL by Andries Micke and work by Denis Oudendijk and Marcel Koene, July
Nathalie Pravda, drawings and Lieveke op ten Berg, graphic work, September
2002 BUNKER EXHIBITION # 1 by Maureen Prins, Esther van Waalwijk en Katelijne Arts
The paintings, maps and tiles in and around our accommodation are by Huibert van Dorp, www.hvandorp.nl
Bunker 2019, thanks to the Municipality of The Hague incubators and The World of The Hague foundation.
Bunker 2018, with thanks to the Stokroos foundation, the Municipality of The Hague incubators and the De Wereld van The Hague foundation,
Bunker 2017, with thanks to De Gijselaar-Hintzenfonds, Fund 1818, Municipality of The Hague incubators and The World of The Hague foundation
Bunker 2016, thanks to the Municipality of The Hague, cultural projects & incubators and The World of The Hague foundation
Bunker 2015, Bunker exhibition #25 was sponsored by: fonds 1818 , Witteveen + Bos , Deep Hydrography and Geophysics , My Pizzaoven van der Arend installations and The World of The Hague Foundation