PARTIES AND WEDDINGS
How nice that you are interested in organizing a party at Waterkant. We are happy to inform you and preferably receive your request by email.

The terrace is surrounded by trees and water. We have a large party tent, roof on the terrace and heaters available if the weather does not cooperate. So you can sit dry and warm. In our experience it is just extra cozy.
Want more information about parties? Send an email to alles@dewaterkant.nl.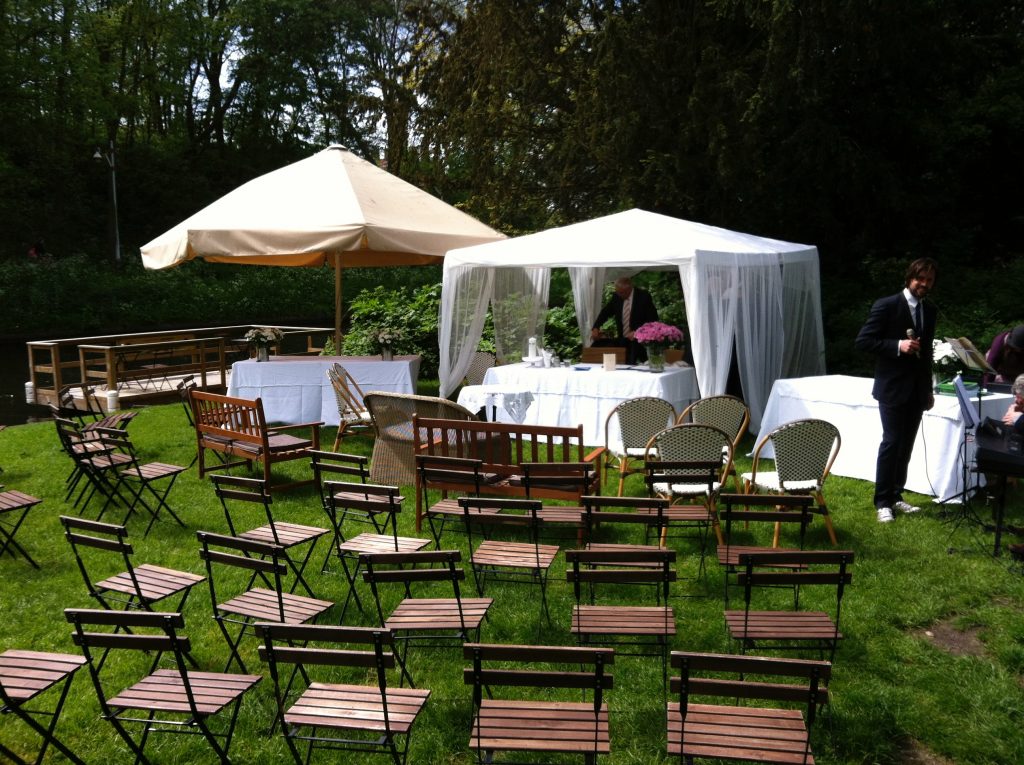 CHILDREN'S PARTIES
There is a special party package for children consisting of an hour of rowing (2 boats) and for 10 children pancakes with sugar, jam and syrup and jugs of lemonade at a set table. The costs are 120 euros for 10 children.
A cake (for 10 people) with the name of the birthday boy or girl on it can be made by us and costs 45 euros.
Children's parties are only possible during the week and not on public holidays.
Group reservations
There are a number of things that are useful to know:
We always tally. We think that's fairer than booze on redemption. This way you will never be faced with unpleasant surprises.
As an indication, we always use € 7,- per person per hour for drinks as an indication. The final amount has so far been lower than the estimate on our quotations.
You can only rent the terrace for a private party in very exceptional cases.

Booking fee
For a separate place for your group on the grass with a large table and flower decoration we charge reservation costs.
Weekdays: € 120,- plus: per person per hour € 1,-
Weekends: € 220,- plus: per person per hour € 1,-