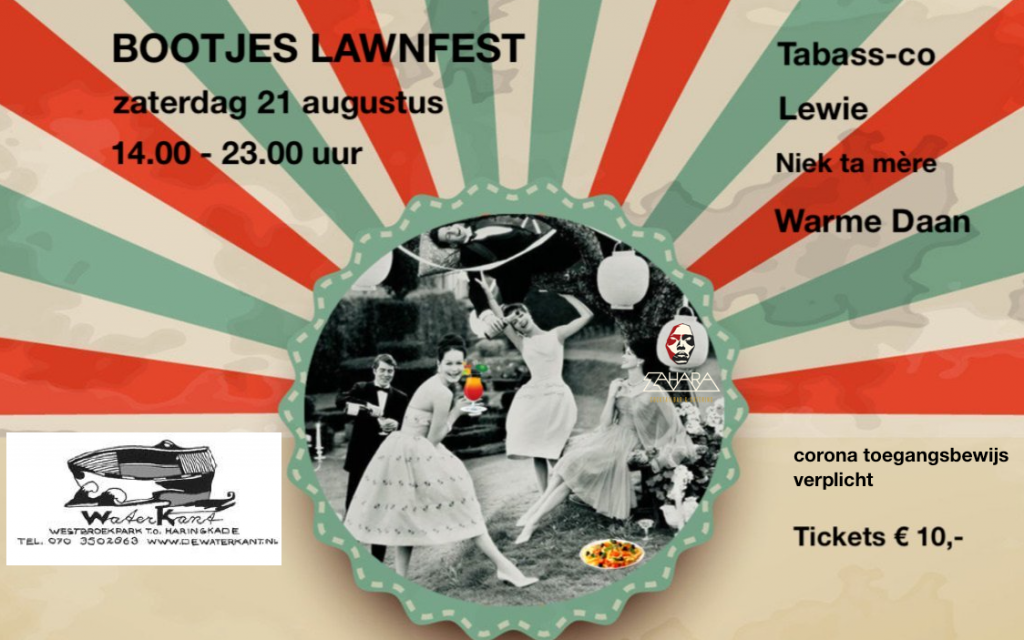 Waterkant proudly presents the Lawn Festival. With sunny sounds and sunny drinks. It's already 25 years that we row with the oars we have. From 2 p.m. we set off with Tabass-co DJs, and after dinner they have Lewie, Niek ta Mère and Warme Daan in tow.

Cocktails are provided by the Zahara cocktail bar.
You can attend this one-day event subject to the applicable corona rules:
-A corona ticket is required.
(All attendees are urgently advised to take a self-test on day 5 after the event)
-Visitors do not have to keep a distance of 1.5 meters.
-Visitors do not have a fixed seat.
-We have a visitor standard of a maximum of 200 visitors.
-Visitors must be in possession of a ticket (€10).
Tickets: https://eventix.shop/qqg4bdxe